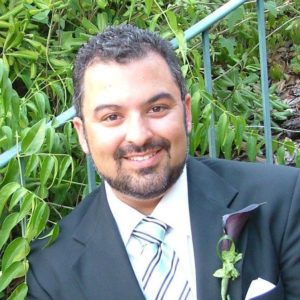 Pastor Joe joined the staff of First Baptist Church on May 2016. He holds degrees from Palm Beach Atlantic University and the McAfee School of Theology at Mercer University.
He has over two decades of ministry experience and community organizing, including serving as senior pastor of Trinity Baptist Church, Conyers, Georgia from 2010-2016 and as chaplain in Atlanta for 13 years. He currently serves on the board of Global Environmental Relief, the Board of Directors of the Exchange Club of Vero Beach, and the Board of Visitors of the McAfee School of Theology.

Joe is author of two books and currently writes for the Baptist Spirituality blog. He enjoys spending time with his wife, Kristina, and their children, Hayden and Haleigh, who love Disney, camping, hiking, biking, reading, writing, making art, watching movies, rooting for the Atlanta Braves, and laughing together.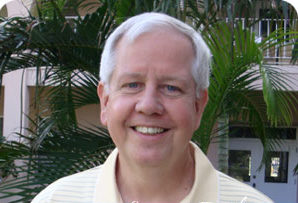 Rev. Lance Fancher, Associate Pastor, Minister of Education
Pastor Lance joined our staff in June of 2004. God has called him to an area of service that will utilize the educational, administrative and leadership skills with which Christ has gifted him.
Lance holds degrees from Georgia State University in Atlanta and Southwestern Baptist Theological Seminary in Fort Worth.
He has served churches in Texas and Georgia. Lance and his wife, Sherrie, have a son, Barron, who is in the US Coast Guard in Jacksonville, FL. He is part-owner/operator of RJL Barbecue, a catering business and food truck. It is the best barbecue this side of heaven!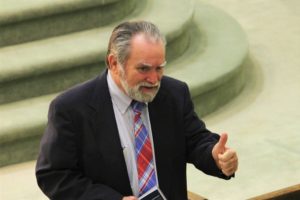 Dr. Michael Carter joined the staff in September, 1996, and assumed responsibility for the Church's total music program. This comprehensive program includes choirs for children, youth and adults, as well as a hand-bell choir.
The First Baptist choir sponsors community musical programs including an annual presentation of Handel's Messiah, which was first performed in 1970.
Michael holds degrees from the University of Southern Mississippi. Prior to coming to Vero Beach, he served at churches in Mississippi and Missouri. He also served as Choral Director and teacher of voice, music appreciation and conducting at Copiah-Lincoln Community College, Natchez Campus.
He is the musical director and founder of the Treasure Coast Chorale. Michael is married to Patti, who is the Director of Weekday Preschool at First Baptist Church. They have two children, Meghan and Nicholas.
Jill Truax has been serving her God as the Music and Worship Associate at First Baptist Church of Vero Beach since June 2006. Her active role includes playing piano and organ for worship services, Director of the Children's musical productions, and assisting in the annual presentation of Handel's Messiah. Jill has over 28 years of teaching experience and currently instructs at First Baptist in both voice and piano.
Jill, a native of Pennsylvania, earned a Bachelor of Arts in piano performance from Indiana University of Pennsylvania. As part of her undergraduate study, Jill was selected as an intern with the National Symphony's education department in Washington, D.C. There, she researched and helped write educational concerts for young audiences. She later was awarded a full performance scholarship to the Cincinnati Conservatory of the University of Cincinnati, where she completed a Master of Music degree in piano performance.
Her organ studies began in 2006 under the direction of Dr. José Daniel Flores. She was an organ scholarship recipient of the Treasure Coast Chapter of the American Guild of Organist and currently serves with the AGO as an active member.
Jill and her husband, Carl, have two children, Avery and Arlen.
Patti was born and reared in St. Louis along with four sisters and one brother. It was there she learned to love music and baseball (Go Cardinals!).
She attended the University of Southern Mississippi where she earned a Bachelors Degree in Music Education. She has a Child Development Associates Degree and Director's Credentials from Indian River State College.
Patti has worked with preschool aged children for over 30 years both in the classroom and in an administrative capacity. She became Director of First Baptist Church Preschool in July 1997 shortly after moving to Indian River County.
She and Michael have been married since 1977 and have two amazing children.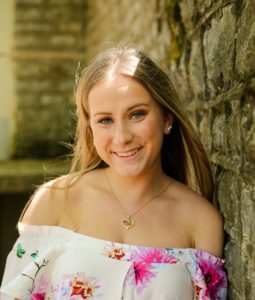 Sadie Collet, Family Ministry Intern

Meet Sadie, our newest Family Ministry intern, who will join us beginning in June!

Sadie comes to us from Kentucky. She is a recent graduate of Eastern Kentucky University with a degree in childhood development. She will join her fiance Tyler (to be married on May 26th!) here in Vero Beach after their wedding. Tyler, also a graduate from EKY, works at John's Island Golf Club.
Sadie is a life-long member and childcare worker at First Baptist Church of Richmond, Kentucky. She also works at her family's funeral home, Davis and Powell Funeral Home in Berea, Kentucky. She loves children and longs to be in church children's ministry and childhood education.
.