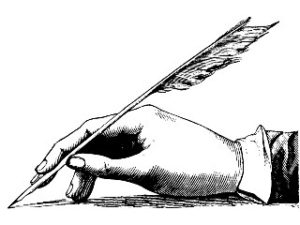 From the Pastor's Desk…

Creating Ministry through Creative Resourcing, by Rev. Dr. Joe LaGuardia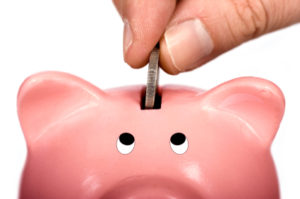 I'm sure you've heard of crowd sourcing. What about fundraising? What about fund sourcing? Maybe, maybe not.
I have a new one for you: Creative resourcing. What is creative resourcing? Creative resourcing happens when you engage in building ministries by utilizing a variety of assets at the church's disposal: volunteers, line items in the budget, designated gifts, local community and business partners, synergy between staff and laity.
It has been something we've been focusing on since I became pastor of First Baptist. It has helped bolster ministry, inspire growth, and implement a positive vision for the church.
One example of creative resourcing happened when we secured our new Family Minister Intern: You may wonder, "How can we afford an intern if we are behind budget?"
By creative resourcing, of course! We researched and borrowed ideas from corporate internship programs: Secure a student at a local college, provide a modest stipend to provide funding, and utilize other resources to subsidize the position, (in the case of an intern who is actively in college or grad school, we provided a scholarship through the scholarship fund). Its a win for the student, who gets a scholarship and benefits from getting hands-on ministry training at our church, and a win for the church as we get much-needed staff support for an age group that is critical to our church and our church's future!
Creative resourcing works!
At Church Council last Tuesday, the Council voted unanimously to recommend a 2018 budget that is about $753,000.00. Seems like a lot, I know, but that's roughly $23,000.00 less than the 2017 budget. Some consultants may look at this and wonder why the budget is going down: Have we cut salaries? Have we incorporated furlough days for staff? Have we incorporated short-cuts or short-falls on our missions giving or other ministries, or cut out ministries altogether?
The answer to all of this is a resounding NO!
In fact, we are implementing more ministries and man (and women!) power than in the last two years of our church's history. That is done not by cutting costs or scaling back salaries, but by utilizing creative resourcing–such as our new internship program–for healthier ministry and cost-effective growth.
I know that we talk about money a lot during this time of year. Really, if you ask me, I don't talk about money all that much–when was the last time you heard me preaching on money? I bet you can't remember, because I know that God provides so I don't need to harp on it often!
But it is budget time, so we ask you to get involved. The budget will be presented to the church on Sunday, October 22nd at the end of both services. Then, we will have discussion on the budget at Church Conference after church on November 12th (potluck included!), and then we will vote on the budget with no discussion the following Sunday in both services.
This budget reflects the positive momentum and increased growth by utilizing creative resourcing! You will see that every departmental budget has decreased for 2018, but has not lost any ground in reaching the lost for Christ. We are doing a great deal of ministry because we are working smarter, not harder. And we hope that by being faithful in our giving, in our stewardship, and in our business as a church, that God will continue to be faithful to us as we are faithful to the mission God has given us. Until next time… blessings!
October 2, 2017

The Centrality (and contention) of Worship, by Dr. Joe LaGuardia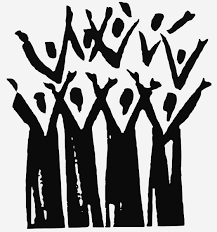 Our worship associate, Jill Truax, passed along a witty handout entitled "The Perfect Worship Service" that describes an ideal church. The list includes:
More fast songs in the opening praise time and more slow songs in the opening praise time.

Songs to flow quickly into each other and long periods of time between songs for reflection.

More of those lovely arrangements with extra instruments and less of those showy arrangements with all of those noisy instruments.

To sing those good old songs more often and to stop singing those same old songs.
Well, you get the point. Worship is a wonderful thing at church, but at times ideas about worship conflict. Some people want this, others want that–all while the pastor reminds you, "This is not about your preferences, but about God who stands at the center of our worship!"
That being said, last Sunday's World Communion service with Inglesia Bautista Monte Sion, was an amazing, moving experience. It was Spirit-filled, joyful, and–for me–convicting. Pastor Diaz's message of unity was especially powerful, and I repented with tear-filled eyes for the many ways that my heart betrays me in passing judgment on others, discriminating against others in my thoughts, and by thinking that my way is the right way.
Confession and repentance–it is good for the soul. You should try it.
Before unity happens out there in the world, however, it must first happen here in the church. If worship is not a unifying factor, then what is? The diversity of our worship on Sunday reminded me of that fact, and the work that we still need to do in order to reflect the grandeur of God's kingdom!

Over the past three weeks–and several more to come–I've been reflecting on hymnody in my life on my personal blog. I am writing these articles because I want people to appreciate the hymns like I do.

But I am also writing the articles because some people fail to appreciate new songs and new ways of worship. Rather than welcome the diversity of gifts God has given us, we sit with arms crossed and scowls that communicate…well, not friendliness, that's for sure.

These articles have come at a perfect time: When we celebrated music at our music recital last month, and in worshiping with our sister congregation last Sunday at church!
I have always seen myself as a bridge builder, especially in church–holding the hands of various groups and generations and diverse theologies–so that, together, we can make a difference for Christ, embody God's compassion for the other, and give people a picture of what heaven will be like. This has been a perfect season for that kind of ministry!

At the Pastor's Bible study last Sunday night, several of us expressed this sentiment in our conversation together. One person recommended that we send a video of our worship service to our elected officials in order to share the good news of what we are doing in our neighborhood–the type of unity that we need in our larger culture and public witness. As a way to honor that conversation, I will be drafting a letter on my–and this group's– behalf with the video link included. If you want to sign it, please come this Sunday night, October 8th, to lend your John Hancock.
Upon reflection, Sunday's service still moves me to tears. It was meaningful, and though our two churches will continue to meet in separate areas of our building come next Sunday morning, we know that we always have a family on the same campus who may not speak the same language as we, but have the same values and vision for what it means to be Christ's Church together. And for that, we give God thanks!

September 25, 2017

Praise God for Victories along the Way, by Dr. Joe LaGuardia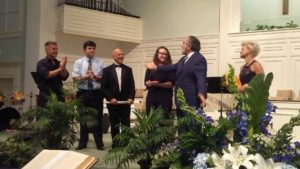 Several weeks ago (on Sept. 6th blog below), I wrote about the importance of living into God's generosity. God is a God of abundance–God provides, God is faithful, God fulfills promises. For churches striving to be the presence of Christ in community, this faithfulness finds its way in missional engagement, provision, and effective discipleship.

A part of living into God's abundance is to be grateful, to count our blessings and praise God for victories along the way! I want to share some victories with you!
We praise God for the abundance of musical gifts in our community. Our "Thank you!" to God came in the form of a "Praise the Lord" music recital last Sunday afternoon. It was a tremendous concert, and I was in awe from all of the amazing musical movements we experienced in that time–from Lance Lunceford's 12-minute trombone duet with Jill Truax on the piano, to operatic singing, to David Mundy's "Spiritual Freestyle Funktion"–I was blown away!
We praise God for providing for our next mission endeavor! This November, I will participate in an opportunity in Cuba with our friends from the Cooperative Baptist Fellowship of Florida and the Fraternity of Baptists in Cuba to assess needs in Havana for ongoing mission opportunities. Initially, the trip was funded through the missions budget of the general fund, but we praise God that, upon hearing about this trip, a family in the church generously donated the funds to cover the trip! We had a need, and it was as if the Spirit said, "Got you covered!"
We praise God for sending us a Family Ministry Intern, Bruno Soltic, to work with youth and young families. When we established this internship, we raised questions about infrastructure and cost. As far as infrastructure goes, I am utilizing a model of ministry coaching that proved successful in my last church. As far as cost, Bruno's stipend will be covered by several generous donations, the personnel budget, and the scholarship fund (Bruno is a PhD candidate at Southwestern Seminary). We had a need, and God said "Got you covered!" again!
We praise God inspiring people to provide matching donations that are available when we remain faithful in giving to the budget. When we reach our $55,000.00 monthly general fund goal through December, gracious donors match up to $5,000.00 in addition to our giving–every month!

Of course, when God provides in other ways–like covering regularly budgeted items such as missions or in providing funds for an intern, it makes our ability to reach our goals all the more successful!

We praise God for allowing us to be a part of the global Body of Christ!

This Sunday, October 1st, we will have one joint-worship service at 10:30 AM (no 8:00 AM service this Sunday) to join churches around the world in observing "World Communion Sunday." This worship experience will also include our partners from the Inglesia Bautista Monte Sion Church, which worships every weekend in the education building. Pastor Jose and I will co-preach!

As we head into the "final lap" of our year, we continue to praise God for so many victories along the way–from new members coming to our church to people hearing about the Gospel, and from the Holy Spirit opening new doors for missions to gaining new volunteers!
It is amazing to see God at work, and I am so happy and humbled to be a part of it! I hope you are too!
Blanketing Babies with Love, by Dr. Joe LaGuardia
Last Sunday, we heard a moving Need 2 Know moment from Karen Rockhill and Becky Thorne regarding the baby blankets project by the Women's Devotions group that meets once a month
.
Nearly a dozen of ladies have been making baby blankets for newborns and their parents at Indian River Memorial Hospital over the past year. Each blanket comes with a personalized card that expresses a blessing and word of encouragement on behalf of our church.
The need for blankets is great–there are approximately 80-100 births a month at IRMC. The blankets, which are self-funded through the ladies' group, require materials, cards, and other items. Karen and Becky asked for prayer and any gifts that you may be called to give.
Since they began the blankets project, First Baptist Church has provided over 1,000 blankets to newborns in the hospital.
The Women's Devotions group meets every first Tuesday of the month at 6:30 PM. The blankets project is only a small part of the group, as they share devotions, testimonies, food, and fellowship.
As pastor, I am proud of this amazing project–itis a personal and wonderful way to let people know that we care about families and that we exist to encourage and promote life. This also allows us to recognize that our town is growing at a fast rate–young professionals and families choose Vero Beach as a place to work and live, not just vacation. There is a mission field right outside of our doors, and we need to be prayerful and assertive about recruiting families who need a church to call home!
let's commit to pray for the blankets project and commit to always express God's love as we blanket Vero Beach with compassion and Christ's call of salvation.
June 5, 2017

Core Values: What Makes Each Church Unique!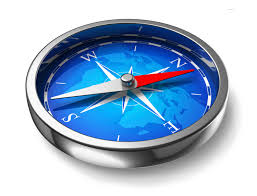 In scripture, Jesus gives every church a basic mandate called the Great Commission (Matt. 28): To share the Gospel, make disciples of all people, and baptize them in the name of the Father, Son, and Holy Spirit.
This mandate unites Christ's Church across the globe, but the scriptures also attest that each local church serves God in different ways: We are a part of Christ's Body, but some are legs, others arms, and yet others feet.

Each local church is distinctive from other churches in this organic make-up. Why else have churches on every corner?
These distinctives are also called core values — values that make up the basic DNA of a local church, unique qualities that play a major role in the local community, distinct from other local churches, and significant in the larger Body of Christ.
These values are usually implanted in the church from its founding and do not change over time, although they may be articulated differently from one generation to another.

In Sunday worship on June 11, we briefly explored four core values–a rough draft, if you will–that make First Baptist Church of Vero Beach a unique place to worship, serve, fellowship, and disciple. Each core value finds a home in our mission statement:
The Worshiping Church:

First Baptist values the worship of God in spirit and in truth, engaging people through ancient traditions, liturgical rhythms, the Christian calendar, and contemporary creative arts.


The Discipling Church:

First Baptist values the discipleship of all people–men, women and children–who long to obey God, grow in Christ, and live by the power of the Holy Spirit.

The Teaching Church: First Baptist values passing on the legacy of Baptist community by fostering the gifts of the Spirit, mentoring believers along the journey of faith, and including both men and women in leadership.

The Missional Church: First Baptist values participating in God's mission to the world, being the presence of Christ by advocating for the impoverished, and standing in solidarity with those who seek justice and reconciliation.

As we explore these four values in conjunction with our "Journey Through Acts" over the summer season, be in prayer about how these core values inform who we are, our common identity as a church, and the shape and scope of our missions and ministries in our neighborhood.
Hear from God, and if there are any changes or questions that arise, come and let's talk about it! These are, after all, rough drafts–but articulating what makes us unique is the first step of having a laser focus in doing God's work together!
February 27, 2017

"Let the Children Come Unto Me", by Dr. Joe LaGuardia

We have been blessed here at First Baptist Church with being a part of a movement of young people in Vero Beach who love the Lord, want to grow in Christ, and change their world from the inside out.
First, we praise God for our Youth Ministry Team who lead and facilitate youth group every Wednesday night. We have a core group of teens who are learning about the Lord and, in many ways, participating in the life of our church.
Second, we have partnered with the Jimmy Graves Foundation, established in the wake of Jimmy Graves' death, in order to help provide a safe and sacred space for people–adults and youth alike–to have conversations that matter, discover what the Bible says for them, and empower youth to craft their mission and ministry on their own terms.
This past Saturday, we hosted the Jimmy Graves Foundation youth Christian concert featuring The Renewed Band. It touched so many lives and ignited a movement that intends to reach beyond the walls of any one church, denomination, or school. There are other concerts in the making, featuring various genres–from violin to Christian hip hop artists. Hang on tight!

Additionally, the Foundation hosts Bibles studies every Saturday in the First Baptist Music Building–adults meet at 9 AM, and youth meet at 10:30 AM. All are welcome.

Last, we are excited about hosting the Navigators college ministry next month, from March 4 – 18. The Navigators is a nation-wide ministry that facilitates short-term mission trips while students are on Spring Break.
The Navigators will bring about 120 students to our campus over two weeks. They will sleep and eat on campus, have devotions and times of worship, participate in the life of our church, and do missions projects around town, with non-profits, and on our church campus during the weekdays. We are honored to have such godly young people join God at work in our neighborhood, and we are blessed to have a campus hospitable enough to be part of it!
I realize that over the years, First Baptist has, as many churches, struggled to reach young families and youth. It is an ever-growing difficulty for places of worship; however, we have been given so many opportunities to tap into partnerships that allow us to be a part of youth movements–local and national–that create opportunities for growth and outreach.
God is at work, and we are so joyful to be a part of it!
February 20, 2017

Its a Start, by Dr. Joe LaGuardia
This past week, Kristina, the children, and I started a butterfly garden in our front yard. Since we are surrounded by homes that have immaculate landscaping, I felt that the garden was a little underwhelming. We are not finished yet, and it will take a few years for the garden to grow in.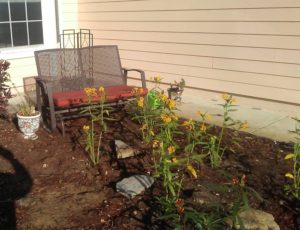 Kristina reminded me that we have to start somewhere. Those hibiscus bushes–now only small plants–will eventually fill in the space that now seems bare and pitiful.
As I come up to my first year anniversary at First Baptist, I realize that the same truth applies to ministry. There are so many things I would love to do as a church, but it takes time to grow a sustainable garden for God to work.
Its not that we are limping along–we are working tirelessly to build a strong foundation for an ever stronger future–its just that we are planting seeds that will eventually grow into the kind of church that matches the tradition, values, and legacy that have shaped First Baptist for over 100 years!
What are the types of "plants," the "seeds" that we are planting now for the future? The answers to that have to do with establishing cultural trends that shape who we are and who we will become.
We are "planting" a shared grammar that shapes intentional community and positive outreach.
In 1 Corinthians 1:10-13, Paul tells a fractured church that they are to "share the same language" (KJV). Its another way of saying that we need to talk about First Baptist, share the First Baptist story, and identify First Baptist in a way that communicates our values, the magnitude of our outreach, and how we believe God is working in our midst and in the world today.
It is a language not built on discord, distrust, or dysfunction, but on healthy communication, conflict resolution, unity, and shared values in which we say, "This is us, this is who we are; and that is not who we are–and that is ok!"
It starts with saying, "We can't be all things to all people, but we will fulfill the specific mission God has given us." And that faithfulness will provide the sustainability that will last beyond any one pastor, group of people, or even one generation.
We are cultivating values that have long been dormant and ready for fresh growth.
First Baptist has championed being the center of religious life for Vero Beach for over a century by being the type of church that makes disciples, reaches out in a spirit of love, and garners partnerships and relationships that furthers God's kingdom.
This means being the type of safe, sacred space that encourages people to explore their faith with Jesus, ask the tough questions about life and culture and where God is at work in that culture, and have conversations that matter–about our world, God's mission field, and our place in Vero Beach even today.
What values are wrapped up in that kind of tradition? Compassion, empathy, Christ-like engagement, prayerful partnerships, and the spiritual discernment needed to see burning bushes where others see only dead foliage, an ability to see God at work in a world too busy to see God's presence in the first place.
We are training our congregation to look to the future.
Like countless churches across the nation, we are concerned about raising up the next generation of Christian leaders who will draw First Baptist into a vibrant future.
We have to train our church to accommodate young families and young professionals and move those young families into a places of leadership, let them have a stake in the game, and take ownership of a faith that is enduring and loyal to Christ's church.
We are teaching our congregation an understanding of how younger generations think and live–what drives their values, causes, and concerns. Second, we are shifting how we think about church–we are to become a "teaching church" that values relationships in which mentoring, rather than managing, occurs.
Young families do not want to be managed; they want to be mentored–they want people to invest in their lives and teach them all of the values that make for a great church, a great culture and community, great marriages, great childrearing, and great missions and ministry.
We are learning how to do more with less.
Our contemporary economics shape how we engage missions and ministry. Like wise businesses and non-profits that partner with others in order to leverage assets to further their missions, we too are learning how to partner with people in our church and in our neighborhood in order to expand our impact and capitalize on resources that exist in our sphere of influence.
By building partnerships that inform our mission, we are (1) keeping it local, and (2) not spending resources on "reinventing wheels" that are already turning. This may not lead to massive growth in the pews at first, but it will lead to a movement in which First Baptist becomes a hub for missions and resources that reach out in meaningful ways.
As I walk into my second year at First Baptist, I am excited about the future for our church. There are things we have improved and worked on in the past year–we have come a long way!–and there are so many things I long to do in our great family of faith. As an Italian, however, I know first-hand that we cannot build Rome in a day.
Sunday Conversations and the Future of our Church, by Dr. Joe LaGuardia
A question I hear often is, "So, where is our church going?"

I appreciate this question. It implies enthusiasm, a passion to grow and move beyond our comfort zones. It is born out of an unyielding excitement to reach the lost and preach Good News to a world in need.

Arriving at an answer, however, is easier said than done! A church moves as a Body, not as a result of any one person's (or pastor's!) agenda. Vision and the future-casting in a church requires community involvement, discernment, intentional conversations, prayer, and a shared set of values that shape the nature and scope of ministry.
Perhaps you are wondering the same thing about our church, but attending Sunday morning service does not provide ample time to have those conversations or seek ways to help our church grow in new and creative ways.
And that is the reason we meet on Sunday night! While many churches have done away with Sunday night Bible study or service, we are committed to meeting together Sundays at 6 PM to have intentional conversations related to the mission, ministry, and future of our church.
Last night, for instance, we talked about the Sunday morning sermon, related to having a faith courageous enough to wrestle with God in the midst of mystery and uncertainty. As a church, we don't seek to have all of the answers or tell people what to think. We certainly don't talk down to people. Rather, we provide a safe space where people can take ownership of their relationship with God, to meet the Risen Savior rather than receive mere commentary about the Savior.

A watershed moment happened last night too: Together, we agreed that our church needed to provide a safe and sacred space for people to ask the deepest, most difficult questions related to their faith and relationship with God. We agreed that we would not shun people or cast people out because of their search for the Spirit's purpose in their life.
People call this a
teaching church model of ministry, in which we disciple people and give people the space to have Jesus shape their worldview, to get out of the way of the Holy Spirit and coach people in clarifying what
they believe and how they are to make disciples of others. This is something that Baptists have been doing since the beginning of the Baptist movement in the 1600s!
Young people, especially, are interested in this type of church model. People between the ages of 18 – 40 come to church to have a first-hand faith rather than get commentary about faith. They want to meet God, not just talk about God. They want to wrestle with Scripture, not dance around scripture.
Young people are seeking ways to engage their world by wrestling with causes, issues, and theological insights that will promote a radical trust in Christ and an open-ended faith that moves beyond the walls of church. They, like we, want to walk with a Risen, Living Savior, not pay homage to a historical figure lost in the annals of time.

This takes courage and risk on our part. We have to be willing to walk with people who are in uncomfortable places in their lives. It means having to enter into their sacred space and find where the Holy Spirit is at work. It means getting out of our own comfort zones in order to see God in the midst of mystery and discernment. It means being surprised and finding a sense of wonder again (some call it revival!) where we least expect it!
Do you want to help shape this kind of community beyond listening to a sermon or attending a Sunday morning worship service? Are you interested in engaging your world differently, to move beyond your easy chair and preferred news station or social media platform to build relationships that matter? Then join us on Sunday evening and participate in shape the precise direction that we are heading as a church.
It is fun, open, and lively. We hope you'll be a part!
January 24, 2017

Are We United?, by Dr. Joe LaGuardia
Over the last two Sundays, our church asked several important questions in our "State of the Church" series. The first question was, "Are we united?"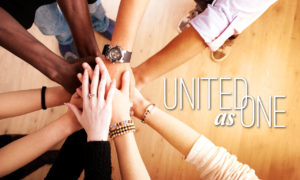 Of all the things we wonder about God, being united should not be one of them. We know that unity is pleasing to God, and there are enough verses in scripture to assure us that being united is God's will for the church, the Body of Christ.
In 1 Corinthians 1:10, Paul wrote, "I appeal to you, brothers and sisters, by the name of our Lord Jesus Christ, that all of you be in agreement and that there be no divisions among you, but that you be united in the same mind and the same purpose" (NRSV).
Sounds easy, doesn't it? Well..maybe not! I have learned over the years–and through many church conflicts–that disharmony and unhealthy conflict is habitual. Church splits and divisions do not happen overnight.
Cultivating unity requires that we replace bad habits with good habits that promote unity, celebrate diversity, and discern the meaning and magnificence of God's mission for our church. Look no further than Paul's words of encouragement, it's all right there!
Paul says we are to be "in agreement." I prefer the King James Version here: "We are to speak the same language." That does not mean that we all have to speak the same things or even believe everything the same way, but it does mean nurturing the habit of speaking out of shared values that unite our church. Sure we may differ on various theological views, but as a church family, we hold several core values in common–its what makes us First Baptist Church!
Paul says we are to be of the same mind. Again, that does not mean you have to think like I think, or that we have to fight trying to change each other's minds. Rather, we are to seek the mind of Christ (1 Cor. 2:16). It means coming to a place where we seek to understand one another, but move beyond our own limited insights to seek the deeper things of the Holy Spirit.
Paul says we are to be of the same purpose. The worst question anyone can ask at church is, "How do I get my way!" Jesus did not intend for His church to be the sum of any one person's agenda. Rather, Jesus establishes each church to fulfill a specific mission. This mission transcends any one person, group, or generation–it lasts for the life of the church. We have a mission at First Baptist that is sound and worth uniting behind:
Our mission is the worship of God. In obedience to Him, worship includes reaching out and sharing the good news of Jesus Christ, equipping our members for discipleship, and demonstrating Christ's love through ministry and fellowship.



So, are we united? I think we are, but it doesn't happen overnight. It must be intentional, and it requires all of us to believe that God is at work at First Baptist Church–to convict us, challenge us, call us, and commission us for the work that lies ahead!
January 10, 2017

A Thousand Little Things, by Dr. Joe LaGuardia

After church last Sunday, I was crazy enough to do my exercise walk on the beach in 55-degree, windy weather. The waves were breaking as far as the eye could see, almost perpendicular to the coast, and the wind was so strong the seagulls were flying backwards (or, was it that they were blowing away with grace?).

The first half of my walk took me southbound, so the wind was at my back. I wore shorts, so I felt sand pelting against my legs. The sand hurt, like a thousand little needle pricks on my skin.
On the walk back I had to bundle in my sweater–it took me twice as long to get back. The seagulls and I fought the wind together. By the time I reached my car, I felt like sea salt had settled in my lungs.

When we think of ministry–not just for a minister, but all of us–we often think of the big things we do that bring meaning to the lives of others. Ministry and mission projects, feeding the impoverished, helping the elderly, teaching Sunday School class– those are the things that come to mind.
But I am often reminded that ministry is made up of the sum of a thousand little decisions and acts of kindness we do over the course of time.
Something as simple as a smile can make a person's day. Praying for someone who "pops" into your mind while driving in the car can make a difference. Writing a short note of encouragement can move and inspire people to act in godly ways.

But the opposite is also true. We can harm relationships and people by the thousand little ways that we prick and needle at their lives and hearts. Words hurt, decisions not always wise can distract people from finding healing and encouragement. We can be bad friends who are held at arms-length because we take advantage or take others for granted.
As you walk your journey path this week, consider that it is often the little things that count. Be mindful, pray often, and keep aware of the way God shines through you!
January 4, 2017

A Pilgrimage in Downtown Vero Beach, by Dr. Joe LaGuardia
Church is more than a building, it is a movement of people who have God in their hearts and bring the Gospel wherever they go.

That's why here at First Baptist Church, we don't believe that our church is restricted to brick and mortar. All our churchgoers are asked to embody the values of our church and be "on mission" in their workplaces, families, neighborhoods, and places of recreation.
We all live the First Baptist story, one connected to the larger drama of God's intention to redeem all of creation in Christ.
When I first became pastor in May, I wanted to get to know the church and the community. I have been spending time visiting parishioners and getting to know them better, but I have also been walking around the downtown district where First Baptist calls home.
I continually feel the Holy Spirit moving First Baptist to be a leader in this community as it has been for over 100 years, a hub of ministry and missions resources, as well as a safe and sacred space where healing, restoration, and justice impact our immediate neighborhood to improve people's lives, relationships, areas of needed reconciliation, and even the local economy.

And I hope that this Spirit-led inspiration will take shape for years to come: Perhaps we can host luncheons for local business leaders who are longing to network with others in the downtown district. Maybe God is calling us to be the "chaplains" for employees and employers who are going through rough times or are in need of spiritual direction.
Over the summer, we started to communicate with our neighbors about our intentions to connect. We delivered about eight boxes of donuts to law offices in our area, complete with a little note telling them that we are prayer for them.
This month, we will do the same with other businesses.
As we walk, we bring Christ with us. That is, after all, the meaning of pilgrimage: To follow the steps of Christ and go to places made holy by none other than the Holy Spirit. When we connect with our neighbors, we start standing on holy ground!

In the meantime, I look forward to sharing stories with you along the way, to tell you how God is working in our neighborhood. Please join me in praying that God will bring the Gospel beyond our campus!
Building a Missional Identity at First Baptist, by Dr. Joe LaGuardia
This article originally ran on the Patheos blog of the Cooperative Baptist Fellowship on November 21, 2016.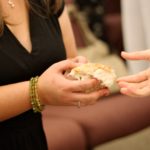 One Sunday morning during the collection of tithes at First Baptist Church of Vero Beach, Florida, Randy (not his real name) reached in, dug deep, and padded all of his pockets in order to find money to put into the offering plate. His pants, too big for his lean body and too old to wear anywhere else, hung loosely and flapped about him as he struggled to find his treasure. The plate passed by, and Randy was disheartened, unable to contribute.
Just four months ago Randy was someone who often asked for an offering. As one of many marginalized and displaced persons in quaint Vero Beach, Randy is well known in these parts for hanging around churches, borrowing a few bucks to get McDonald's cheeseburgers, and getting in deep with the wrong people related to his on-again, off-again drug addiction.
Randy was one of the first people I met last May when I began as senior pastor to First Baptist. We sat and talked a while in my office, about the area, his trouble with holding a job and getting along with family.
I got to know him well, as well as some two-dozen other displaced individuals we serve every Wednesday with hot supper at the church. This ministry is called "Wednesday Without Walls" (WWW). In addition to a meal, there is a clothes closet, seasonal items like bug repellent and blankets available, and a time for a sermon or devotion by guest speakers from around town… [Read more at the Patheos Blog].

Aging in Place, by Dr. Joe LaGuardia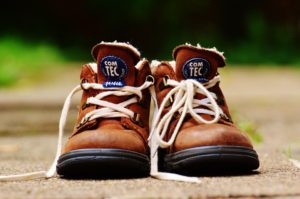 Since I arrived at First Baptist Church last May, I have met with over a half-dozen residents who moved to retirement facilities that value the concept of "aging in place." Aging in place means helping people progress through levels of services and support as they age. Usually, this commitment includes utilizing different facilities and programs depending on the needs of the residents.

For many churches that are well-established in communities across the nation, there is a need for strategic and intentional "aging in place." Unlike care facilities that see to the "final act" of a person's life, churches that age in place must find new ways of engaging its surroundings, share the Gospel of Christ in ever-creative ways, and revitalizing a sense of mission to reach new demographics in fresh and relevant opportunities for growth and ministry.
Some churches decide not to age in place: Some move campuses to the suburbs or growing cities across town, while other churches close shop or merge with healthier congregations.
Churches that stay put, however–successfully "aging in place"–are intentional about who they reach and how they reach out. It means transitioning to ministries that provide a variety of support, all the while leveraging partnerships and assets that are available within and beyond the church building. And they prayerfully reflect on the type of community they wish to become as a result.
Serving downtown Vero Beach for over a century, the faith family of First Baptist Church made an intentional and prayerful decision to "age in place" despite unique challenges in our ever-growing secular culture.
First Baptist has adjusted to the growing needs of Vero Beach by engaging the neighborhood with greater investments in the underprivileged population in the surrounding area, by re-tooling staff and volunteers to accommodate a growing diversity in its endeavors, and by including new and seasoned members in places of leadership and education on Sunday mornings.
As a result, First Baptist has shifted its missional footprint and is flourishing as a result. In remaining as a steadfast presence in downtown, we have committed to bridging the gap between rich and poor, young and old, established and transitional populations. We have committed to diversifying our worship to God by incorporating both liturgical and global sounds into our 8 AM "Celebrations" and 10:30 AM "Traditions" services. We have committed to communicating Christ's message of love by investing time and relationships in local businesses, non-profits, and service organizations in our immediate area.

As we age in place and join God in reaching our neighborhood, we invite you to come alongside us. Participate in the unique opportunities only First Baptist can provide: like making a difference in the lives of people who long to experience the love of Christ, and by becoming a part of a Christ-centered community in which all people feel welcomed and safe.
For just as Christ sent his disciples to reach their neighborhood and beyond long ago, so too does Christ call us today to bridge that gap between those who are lost and those who belong by sharing in the Good News of a Gospel still impacting Vero Beach today!