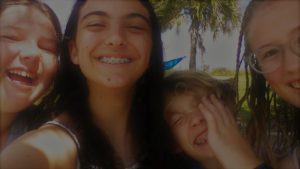 Children
All children's events take place in the Children's Ministry Center and Preschool.
Wednesday evenings * Walk and Talks
Children meet at the beach to walk with friends and talk about Jesus. Email the church office for more details.
Nursery is available for preschool children and infants are offered during our worship services in the Children's Ministry Building.
Sunday School and Nursery is available for children, preschool through fifth grade.
Children, Kindergarten through fifth grade, are invited to join their peers in Children's Church during the sermon in our worship services.
Weekday Preschool

Youth
Thursdays at 7:00 PM, Youth Lounge

Youth, grades 6-12, are invited to join a great leadership team for a time of learning, worship, gaming, and recreation. The Youth Lounge is located in the second floor of the education wing, rm. 207.

Sunday School * 9:30 AM, FLC Gym
Join Pastor Bryce for middle and high school Sunday School, located in the church library (next to the church office).
Youth, grades 6-12, are invited to join their parents in the sanctuary for our morning worship services.
Treasure Coast Sports Ministry
Youth, grades 9-12, are invited to play basketball and spend time with Risk Takers for Christ in this outreach and youth support ministry.
Volunteer Opportunities
From working in the classrooms, to helping behind the scenes, or even just welcoming our children; we have many volunteer opportunities where you can help a child Say Yes to Jesus! If you would like to volunteer, please contact the church office 772-567-4341. Note: All volunteers are required to complete a background check before working with youth and children.