Scroll down for interactive calendar and upcoming events…
Weekly Schedule
Sunday:
8:30 AM –

Celebrations Service
9:00 AM – The Gathering in the FLC
10:30 AM –
Traditions
Worship
Tuesday:
7:30 AM- Men's Prayer and Devotions (weekly)

2:30 PM –
Youth for Christ Club Meeting

Wednesday:

4:00 PM –Children's Walk and Talk, at Humiston Park.
4:00 PM –Clothes Closet
5:00 PM – Dinner (FLC)
5:45 PM – Prayer (FLC)
6:00 PM – Bible study (FLC)
Thursday:

4:00 PM –Children's Walk and Talk, at Humiston Park.
7:00 PM – Youth Group (FLC Gym)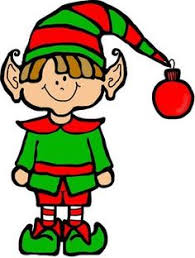 Children's Elf Workshop * Thursdays in December
@ Humiston Park, 4 PM – 6 PM
We invite all children from kindergarten to fifth grade to join us at Humiston Park Thursdays in December 1st, 8th, 15th for our annual Elf Workshop!

Elf Workshop includes crafts, games, fellowship, a devotional, and snacks! See Pastor Kristina for more details!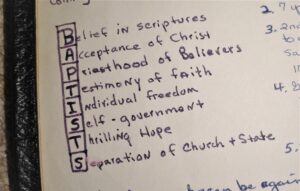 Wednesday Bible Study: "Baptists and Their Beliefs"
Dinner is at 5:00 PM


Bible Study is at 5:45 PM
Who are Baptists, what does it mean to be a Baptist, and what do Baptists believe? Join us for this thrilling, captivating, and breath-taking study of Baptist history, core values, and the 1963 Baptist Faith and Message.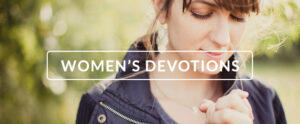 Women's Devotions and Fellowship

Tuesday, December 13th at 6:30 PM
Please join the ladies of First Baptist Church in the Family Life Center for a time of fellowship and sharing. Bring a friend, bring a devotion, and bring a snack to share!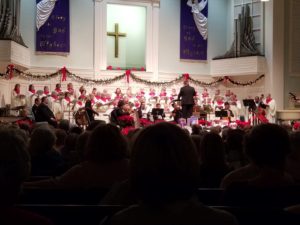 52nd Annual Handel's Messiah Concert

Sunday, December 19th at 7:00 PM
Join us for a one-night event on campus or online for this year's presentation of Handel's Messiah, an annual Christmas tradition in Vero Beach and First Baptist Church!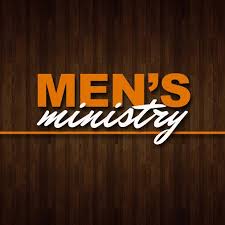 Men's Breakfast

Saturday, January 29th at 9:00 AM
Men are invited every last Saturday of the month for breakfast, fellowship, prayer, and an empowering word from guest speakers. Located in the Family Life Center. Please call Pastor Bryce at the church office for more details.