Scroll down for interactive calendar and upcoming events…
Weekly Schedule

Sunday:
8:30 AM – Celebrations Worship
9:15 AM – Coffee and pastries (FLC)
10:30 AM –
Traditions
Worship
4:00 PM –
Online Bible Study

Tuesday:
7:30 AM- Men's Prayer and Devotions (resumes on Aug. 2)

2:30 PM –
Youth for Christ Club Meeting

Wednesday:

4:00 PM –Clothes Closet
5:00 PM – Wednesday Friends
5:00 PM –
Dinner (FLC)
(resumes Aug. 3)
5:45 PM –
Prayer and Bible Study
(resumes Aug. 3)
7:00 PM – Choir Rehearsal
Thursday:

4:00 PM – Children's Fellowship at Humiston (resumes in August)
7:00 PM – Youth Group (FLC Gym)
Missions Mondays – Prayer for the Nations
Monday, Aug. 1st, at 12:00 PM
Join our Missions Committee to pray for our nation and mission partners. Everyone is invited to be a part of this movement of prayer
!
GROW Outreach Ministry
Tuesday, Aug. 2nd, at 2:00 PM
All are welcome to join us to write cards, make phone calls, and pray as part of our "in-reach" and outreach in our church community. We meet in the small social hall of the Family Life Center. Please see Pastor Bryce for details.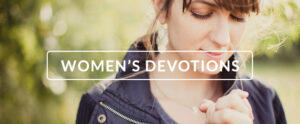 Women's Devotions and Fellowship
Tuesday, Aug. 2nd, at 6:30 PM

Please join the ladies of First Baptist Church in the Family Life Center for a time of fellowship and sharing. Bring a friend, bring a devotion, and bring a snack to share!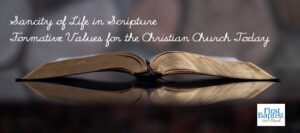 Wednesday Bible Study begins back Aug. 3rd

Sanctity of Life in Scripture
Wednesdays at 5:45 PM

Dinner is at 5:00 PM


Bible Study is at 5:45 PM
God's heart and love for us and all creation is consistent in the Bible, from Genesis to Revelation. How does the Bible communicate this deep ethic of the sanctity of life? How does the sanctity of life in Scripture inform our deepest values as Christ-followers, peacemakers, and as a mission-minded church? How do some Scriptures hold in tension the sanctity of life, violence, and God's holiness?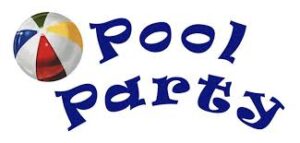 Youth Pool Party
Saturday, Aug. 6th, at 11:00 AM

Indian River Aquatic Center
Middle and High-School students are invited to the Indian River Aquatic Center for a pool party and snacks. Please see Pastor Bryce to RSVP!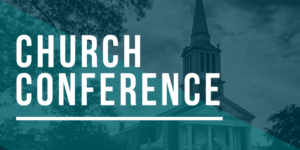 Church Jazz Service, followed by Church Conference

Sunday, Aug. 14th at 10:30 AM (No 8:30 AM service)

The Music Ministry will lead our congregation in worshiping God through one, united jazz music. This service will feature music, which includes classic hymnody, with a special twist. (No 8:30 AM service this day). Also, join us for Sunday School at 9:30 AM.
Church Conference will be held immediately following worship service in the Sanctuary at 11:45 AM.

Church Work Day and Youth Car Wash

Saturday, Aug. 20th at 8:00 AM

Help beautify the church inside and outside, and get your car washed too! Join us for a half-day of much-needed work, and then lunch at no cost in the Family Life Center for those who participate. The youth will take donations for trips, mission projects, and other events.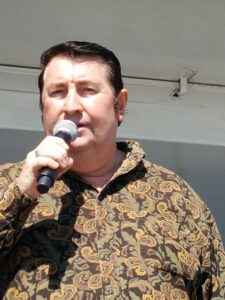 Glenn Orndorff in Concert
Sunday, Aug. 28th at 3:00 PM

All are invited to join us and share in this Gospel performance by local musician Gl
enn Orndorff! A love offering will be collected to benefit the Living the Vision Capital Campaign. Doors will open at 2:00 PM. For more information, please call the church office!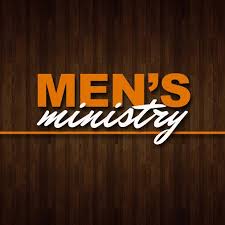 Men's Breakfast

Saturday, Aug. 27th at 9:00 AM
Men are invited every last Saturday of the month for breakfast, fellowship, prayer, and an empowering word from guest speakers. Located in the Family Life Center. Please call Pastor Bryce at the church office for more details.