Scroll down for interactive calendar and upcoming events…
We are coming back to worship on campus beginning June 7th.
Sunday:
9:30 AM-

See Schedule below
Tuesday:
7:30 AM- Men's Prayer and Devotions (weekly)

6:00 PM –
Pastor's Bible Study

Wednesday: (No Events at this time)

Although there will not be on-campus Worship through May, we are hosting Small Groups. Please sign up with your Sunday School teacher or church office:

Sunday School Classes:
9:30 AM – JOY Women's Formations Class (JOY Room 106)

10 AM – Formations Women's Class with Mayme Hunt (Conference Room 107)

10 AM – Formations Men's Class (bring a lawn chair; meet on back campus green)

11 AM – Formations' Peacemakers Class, Alice Bays (Small Social Hall, Family Life Center)

3 PM – "Explore the Bible" (Phil Partee) co-ed Class, with Bryce Richard (Small Social Hall)

Bob Shields will continue teleconference Sunday School, 9:30 AM every Sunday (get instructions online or through the church office to participate).

Al Brausam will continue providing notes via at-home correspondence.

Kristina LaGuardia will host the young adults' class off-campus (call office for details).
Weekly Small Groups (please RSVP at church office):
Tuesdays, 7:30 AM – Men's Prayer Group (bring a lawn chairs, back campus green)

Tuesdays, 6:00 PM – Pastor's "Seminary 101 Series" (small social hall)
Of course, we will continue offering online Sunday Worship and resources, including midweek Bible Study on 2 Peter, Sunday worship, Bryce's Sunday School for "Explore the Bible", and children's lessons.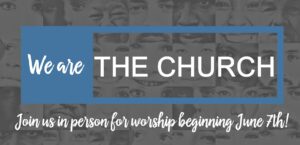 We are coming back to campus to worship on June 7th

10:30 AM service (no 8:30 AM service for June/July)

Everyone is invited back to campus on June 7th.
As we welcome everyone back, we are taking precautions. Please see the Pastor's message here for details.
Wednesday Bible Study: Will resume upon our return
Family Life Center * 5:40 PM
Join Pastor Joe after supper on Wednesdays for a two-month study on the third Person of the Trinity, the Holy Spirit.
The series follows supper at 5:00 PM, and precedes prayer meeting.
All are invited.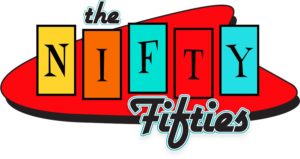 Nifty Fifties Upcoming Events will resume upon our return!

All who are nifty and over fifty are invited!
TBA – 9:00 AM: Bre

akfast at CJ Cannons.
TBA – 12:00 PM:
Nifty Fifties Lunch and Learn. Please bring a dish, side dish, or dessert to share. Contact the church office for more details.