Scroll down for interactive calendar and upcoming events…
Weekly Schedule
Sunday:
8:30 AM –

Contemporary Worship

10:30 AM –
Traditional
Worship
Tuesday:
7:30 AM- Men's Prayer and Devotions (weekly)

2:30 PM –
Youth for Christ Club Meeting

Wednesday:

4:00 PM –Children's Walk and Talk, at Humiston Park.
4:00 PM –Clothes Closet
5:00 PM – Dinner
5:45 PM – Adult Bible study (FLC)
Thursday:

4:00 PM –Children's Walk and Talk, at Humiston Park.
7:00 PM – Youth Group (FLC Gym)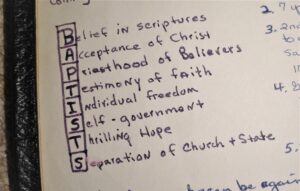 Wednesday Bible Study: "Baptists and Their Beliefs"
Dinner is at 5:00 PM


Bible Study is at 5:45 PM
Who are Baptists, what does it mean to be a Baptist, and what do Baptists believe? Join us for this thrilling, captivating, and breath-taking study of Baptist history, core values, and the 1963 Baptist Faith and Message.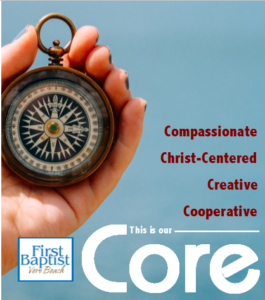 New Sermon Series on our Core Values
Sundays during October at 8:30 AM and 10:30 AM
We are rolling out our new core values, mission, and vision this year. Join us on Sunday during October to go over our values:
We are compassionate in sharing God's Love and the Good News of Jesus Christ.

We are Christ-centered in ministry and discipleship, with a focus on growing in God's Word.

We are Creative in worship, communicating the whole story of God's Plan of Salvation.

We are Cooperative in Great Commission work through local and global partnerships.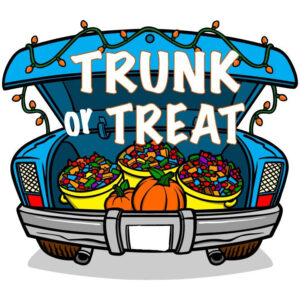 Trunk or Treat

Saturday, October 23rd at 10:00 AM
Join us for fun and fellowship in the back parking lot, on 15th Avenue, for games, music and prizes. We invite families to join us in kid-friendly costumes. Please call Pastor Bryce for more information.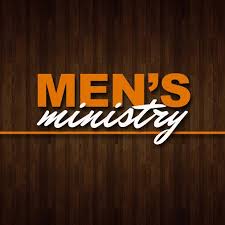 Men's Breakfast

Saturday, October 30th at 9:00 AM
Men are invited to this time of fellowship and devotional, in the Family Life Center.