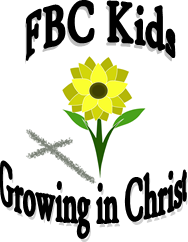 FBC Kids Mission Statement
The mission of the children's ministry at First Baptist Church is to foster meaningful relationships with children and families, ensure that all children experience God in authentic and practical ways, and equip children with a biblical foundation for a life of integrity and ministry.
We create a safe learning environment for all children.
We engage children through interactive and hands-on learning.
We show children that God is relevant by relating the Bible to their lives and the concerns of their world.
We build relationships with children and their families by example in word and deed.
Children's Ministry Center
September 5
Taking Care of Others
September 12
September 19
September 26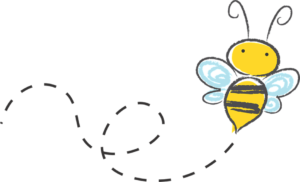 Sunday Morning Worship Service Nursery
Children's Ministry Center
We offer nursery during our worship services for children birth through preschool.
Sunday Morning Sunday School (Babies – Adult)
Children's Ministry Center
We also have a Family Room for babies and their caregivers with live stream of the service.
Looking for information about our weekday preschool? Check it out here!
Click here for the Preschool Facebook page.
Come anytime between 4:00 pm and 6:00 pm
Humiston Park
September 16
Come enjoy a wonderful time of fellowship.
We meet on the playground. Remember to bring water. Have sunscreen and bug spray, as needed.
*See Special Events section.
Walk and Talk (and Ice Cream)
Countryside Citrus September 9
During our Walk and Talk, we will walk to beach from Humiston Park to Countryside Citrus for an ice cream treat. Dress accordingly. Bring a friend. We will leave Humiston Park promptly at 4:30 pm.
Pokémon Game Day
Family Life Center –
Small Social Hall
Do you play Pokémon the card game? Bring your cards and join our 3rd battle of 2021. Snacks and drinks will be provided. Invite a friend.
2021 Memory Verses
Whatever you do in word or deed, do it all in the name of the Lord.
Jesus is the same yesterday, today, and forever.
Be joyful always; pray continually; give thanks in all circumstances, for this is the will of God.
All FBC Kids families are encouraged to memorize these three verses during 2021. They are a great encouragement to carry you wherever you go!
Contact Ms. Kristina
Email:

childrenministry@fbcvero.org
kristinalaguardia@gmail.com
We have an FBC Kids Facebook page. If you are already a member of our page you can access the content.
Check out our September newsletter!
Click the pictures for photo descriptions.