Join us for the Living the Vision Campaign
First Baptist Church of Vero Beach has a vision to grow an intergenerational, global mission by sharing the Good News of Jesus Christ.

There are two aspects to this vision: Continue vision-casting for the future of First Baptist Church. The second aspect is to renovate several spaces on campus:
Expand the sanctuary restrooms and parlor, providing a larger space for guests, groups, and fellowship opportunities.

Relocate and update the administrative offices into the South end of the education building.

Repair the music building, which incorporates an updated, larger space for activities and gatherings.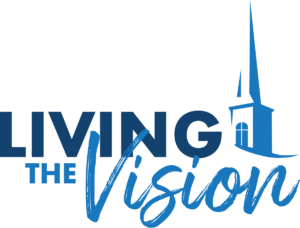 Click here to learn more about the Living the Vision Campaign