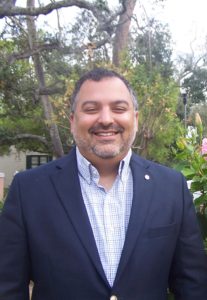 Pastor Joe joined the staff of First Baptist Church on May 2016. He holds degrees from Palm Beach Atlantic University and the McAfee School of Theology at Mercer University.
He currently serves on the board of Global Environmental Relief, and is involved in the Exchange Club of Vero Beach. He is an endorsed chaplain with the Cooperative Baptist Fellowship.
Joe is author of three books and currently writes for the Baptist Spirituality blog. He enjoys spending time with his wife, Kristina, and their children, Hayden and Haleigh, who love Disney, camping, hiking, biking, reading, writing, making art, watching movies, rooting for the Atlanta Braves, and laughing together.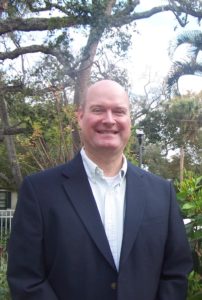 Bryce is excited to join the staff of First Baptist Church in February 2019.
He received his Bachelor of Science from Iowa State University and a Master of Arts in Intercultural Studies from Southeastern Baptist Theological Seminary in Wake Forest, North Carolina.
Prior to coming to

Vero

Beach, Bryce worked in the Golf Course Management industry for 15 years in Georgia, North Carolina, Ohio, and Florida. He then served as Regional Director for International Resources and Training (SBC) from 2012-2018 in Southern Europe.
Bryce met his wife and love of his life, Shelly, while an undergraduate in university. Together they have five children, Henry, Macy, Andrew, Oliver, and Spencer.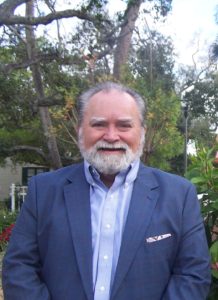 Dr. Michael Carter joined the staff in September, 1996, and assumed responsibility for the Church's total music program. This comprehensive program includes choirs for children, youth and adults, as well as a hand-bell choir.
The First Baptist choir sponsors community musical programs including an annual presentation of Handel's Messiah, which was first performed in 1970.
Michael holds degrees from the University of Southern Mississippi. Prior to coming to Vero Beach, he served at churches in Mississippi and Missouri. He also served as Choral Director and teacher of voice, music appreciation and conducting at Copiah-Lincoln Community College, Natchez Campus.
He is the musical director and founder of the Treasure Coast Chorale. Michael is married to Patti, who is the Director of Weekday Preschool at First Baptist Church. They have two children, Meghan and Nicholas.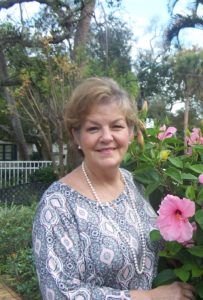 Patti was born and reared in St. Louis along with four sisters and one brother. It was there she learned to love music and baseball (Go Cardinals!).
She attended the University of Southern Mississippi where she earned a Bachelors Degree in Music Education. She has a Child Development Associates Degree and Director's Credentials from Indian River State College.
Patti has worked with preschool aged children for over 30 years both in the classroom and in an administrative capacity. She became Director of First Baptist Church Preschool in July 1997 shortly after moving to Indian River County.
She and Michael have been married since 1977 and have two amazing children.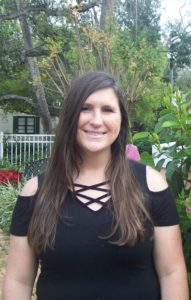 Kristina LaGuardia, Children's Minister
Kristina LaGuardia is a certified teacher and has been in classroom environments for nearly twenty years. She was as an elementary school teacher and curriculum coach in Atlanta, and recently works as a substitute teacher in Indian River County. She served as Children's Minister at Trinity Baptist Church, Conyers, from 2011-2016.
Kristina holds a teaching degree from Palm Beach Atlantic University. She enjoys searching for seashells at the beach with her children, Haleigh and Hayden, and watching movies late into the night with her husband. She especially enjoys a mean game of Super Mario Brothers or Tetris on the original Nintendo game system.