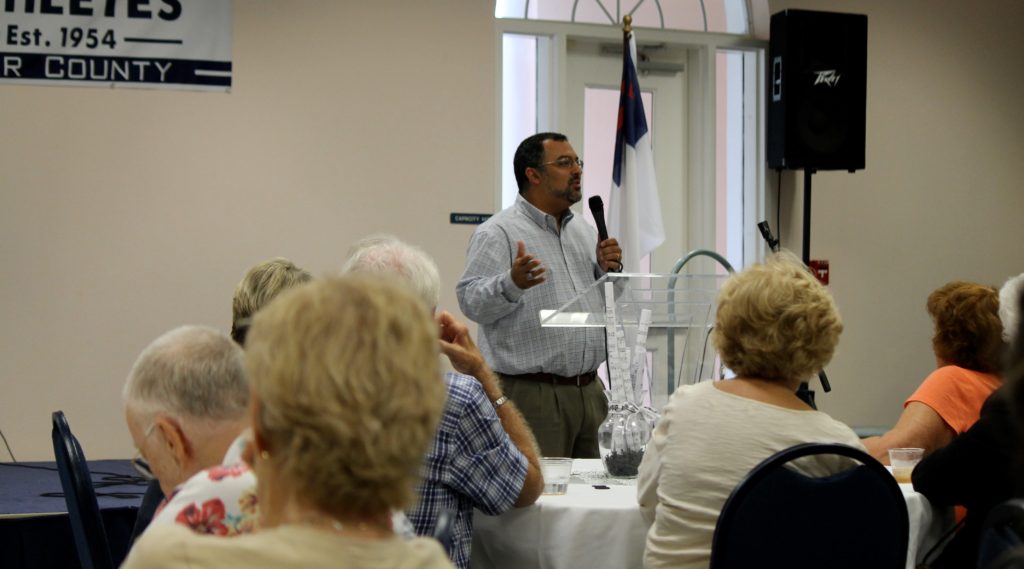 First Baptist hosts a variety of Bible studies for adults:
Wednesday Night Bible Study and Prayer Meeting * 5:40 PM
While our Youth Group and Children Fellowship meetings occur, First Baptist hosts an adult Bible study at 5:40 PM in the Family Life Center. The Bible studies are short-term studies that tend to be topical in nature, including series and in-depth Bible studies. All are invited.

Sunday Night Pastor's Bible Study * 5:00 PM
Sunday night Pastor's Study begins at 6 PM and includes a discussion and deeper look at the scripture lessons and sermon materials from Sunday morning worship. Please check the church calendar to make sure that there is a meeting, as we do not always have Bible studies on special weekends and holidays.
Atkins Home Study Group * Sundays, 6:00 PM
This informal and delightful Bible Study group meets in the home of the Atkins family throughout the year. Please call the church office at 772-567-4341 to get the schedule and address.

Ladies' Devotionals * First Tuesday of every month, 6:30 PM
Meet in the small social hall for a time of fellowship and fun. Bring a snack and a devotion to share. This group also participates in missions activities, including making baby blankets for newborns at Indian River Medical Center.