Scroll down for interactive calendar and upcoming events…
Sunday:
8:00 AM-

Celebrations Service
9:15 AM- Sunday School
10:30 AM- Traditions Service
6:00 PM- Pastor's Bible Study
Wednesday:
4:30 PM- Youth Group
5:00 PM- Supper
5:30 PM- Worship Team rehearsal
5:40 PM- Children's Fellowship
5:40 PM-
Adult Bible study
6:45 PM-
Sanctuary
Choir rehearsal
New Members/Inquiring Guests Class
Begins September 3 at 9:15 AM

Join Pastor Joe in the library for this informative new members/inquiring guests class. This 4-week Sunday School study will include a free members' guide and book. The classes will cover First Baptist values and mission, ministries, opportunities for growth, and fun facts about worship and discipleship.
The class will meet in Room 105. See Pastor Joe for details.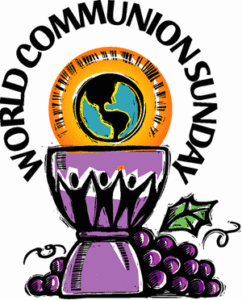 World Communion Sunday Joint Worship Service

Sunday, October 1 *
10:30 AM (No 8:00 AM service)
All are invited for our joint Worship Service at 10:30 AM (no 8:00 AM service) to celebrate with Christians around the world for World Communion Sunday!

We will celebrate with our neighbors on campus, the Inglesia Bautista Monte Sion church, as well as the new Director of Missions of the Treasure Coast Baptist Association, Rev. Tim O'Carroll. The service will feature a variety of worship movements, co-preaching by Rev. Dr. Joe LaGuardia and Pastor Jose Diaz, and communion for believers in Christ.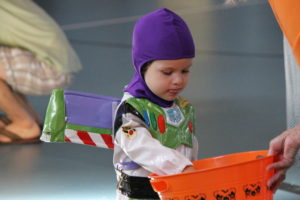 Fall Festival * All are invited!

Saturday, October 21 *
9:00 AM
All are welcome to join us in the Family Life Center for our annual Fall Festival. The festival, hosted by the First Baptist Church Preschool, includes fellowship, food, bounce houses, games, and lots of candy!
Come on out and have fun!