Scroll down for interactive calendar and upcoming events…
Sunday:
8:00 AM-

Celebrations Service
9:00 AM- Sunday School
10:30 AM- Traditions Service
6:00 PM- Pastor's Bible Study
Wednesday:
4:30 PM- Youth Group
5:00 PM- Supper
5:40 PM- Children's Fellowship
5:40 PM-
Adult Bible study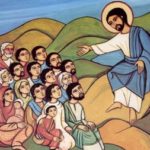 Adventures in Acts
* Church-wide Series, June – September

Join Pastor Joe on Sunday mornings and Wednesday evenings to dig deep in God's Word and explore how the Book of Acts defines the mission of Christ's Church and the basis for Christian ministry.

Sunday sermons include topical subjects founded in the Book of Acts, beginning with Ascension Sunday on May 28th, following the travels and travails of Jesus' disciples as the gospel spreads, churches are founded, and persecution leads to a persistent, unwavering faith!
Wednesday Bible study begins at 5:40 PM, immediately following supper.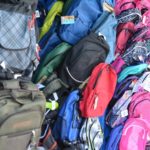 Blessing of the Backpacks
* Sunday, August 20

8:00 AM and 10:30 AM Worship Services

Join us Sunday for a time of prayer and blessing as we pray for our children, teachers, and school administrators for a new year back to school!



Potluck Lunch and Church Conference
Bring a dish to share and join us for fellowship, fun, and church business. All are invited to be a part of supporting the stewardship and business of First Baptist.
We will also celebrate Patti Carter's 20th anniversary as Director of the Preschool.

New Members/Inquiring Guests Class
Begins September 3 at 9:15 AM

Join Pastor Joe in the library for this informative new members/inquiring guests class. This 4-week Sunday School study will include a free members' guide and book. The classes will cover First Baptist values and mission, ministries, opportunities for growth, and fun facts about worship and discipleship.
The class will meet in Room 105. See Pastor Joe for details.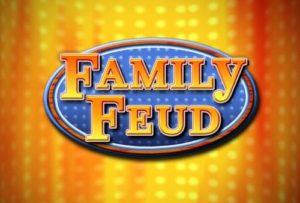 Sunday School Class Party and Fellowship

Friday, September 8 *
5:30 PM
Our Sunday School classes invites you to a party and fellowship night in the Family Life Center. We will eat, have fun, and play a game of Family Feud with competing classes!

Please see Pastor Lance for details.