Scroll down for interactive calendar and upcoming events…
Sunday:
8:30 AM-

Celebrations Service
9:30 AM- Sunday School
10:30 AM- Traditions Service
5:00 PM- Pastor's Bible Study
Wednesday:
4:00 PM- Clothes Closet

5:00 PM- Supper
5:00 PM- Youth Group
5:30 PM- Children's Fellowship
5:30 PM- Worship Team rehearsal
5:40 PM-
Adult Bible study
7:00 PM-
Sanctuary
Choir rehearsal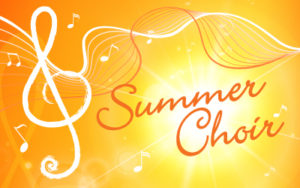 Summer Choir
June – August, Sundays at 10:00 AM

All are invited to join the Summer Choir to sing at our 10:30 AM Traditions service. Meet in the Music Building at 10:00 AM for rehearsal!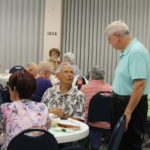 Nifty Fifties Events in August

Breakfast at CJ Cannons, Friday, Aug. 10 at 9:00 AM
Potluck Lunch and Learn,
Thursday, Aug. 16 at 12:00 PM
All are invited to the next Nifty Fifties programs. Please call the church office for questions or RSVP!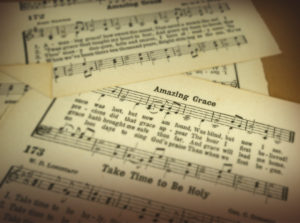 "I Love to Tell the Story…" Hymnody and Sounds of the Church through the Ages, with Dr. Michael Carter
Wednesdays, beginning August 1 at 5:40 PM
Join us for this 4-week special seminar immediately following supper on Wednesdays and explore the history of hymnody and the singing church in the Baptist tradition. Dr. Michael Carter to facilitate!


Church-Wide Potluck and Church Conference

Sunday, August 19th at 12:00 PM
Bring a dish, side, or dessert to share and join us for lunch immediately following morning worship. Church Conference will be held after lunch, and all are invited to attend.
Come out for a great day together, and invite family and friends!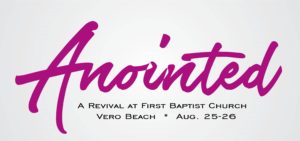 "Anointed!", A Revival at First Baptist Church

August 25 and 26, 2018

All are invited to join us for revival at FBC. This time promises to bring refreshing worship, encouraging fellowship and and challenging Word to God's people and to guests alike.
Guest preacher will be the Reverend Quincy Barnwell from Grace Christian Church (SBC), Atlanta, GA. Music (Sunday only) will include the mission praise team, REJOYS!, from the First Baptist Church of Atlanta.
Saturday, Aug. 25 – 6:00 PM (Rev. Barnwell)

Sunday, Aug. 26 – 10:30 AM (Joint Worship; Rev. Barnwell);
and 6:00 PM (Preacher TBA).