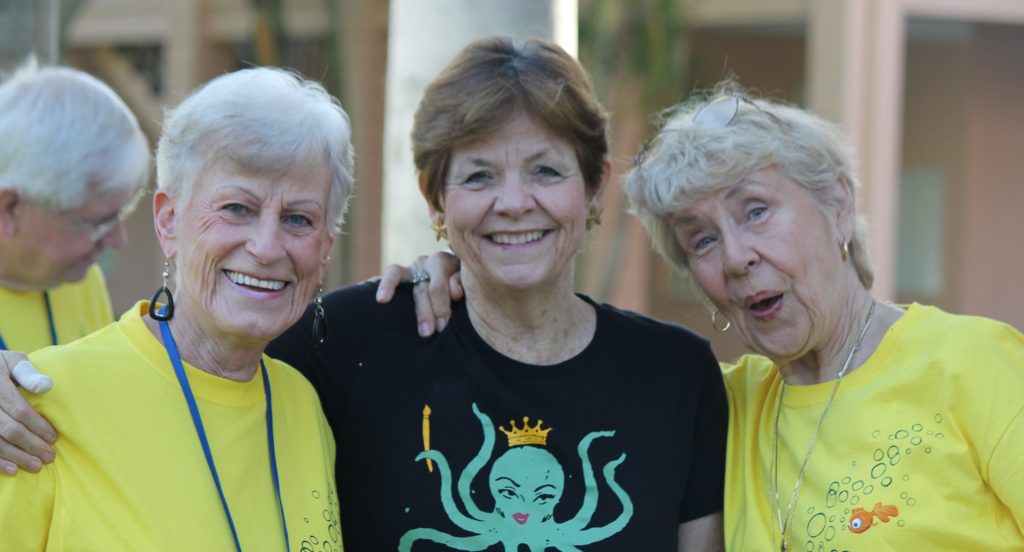 First Baptist hosts a variety of ministries for adults:
Sunday School * Sunday 9:30 AM
We will help you find the class that is right for you and your family. Come to the Gathering in the Family Life Center at 9:15 AM for donuts, juice, and coffee and we will help you plug into the class that is right for you and your family!
Wednesday Night Supper and Bible Study * 5:00 PM
Supper for all ages begins at 5:00 PM. Youth Group and Children's Fellowship begin at 5:30 PM. Bible study and prayer meeting for adults begin at 5:40 PM. Located at the Family Life Center.
Men's Morning Prayer and Breakfast * Tuesdays, 7:30 AM
Men come together in the small social hall (Family Life Center) for a short devotion and time of prayer until 8:00 AM. Those who are interested go to breakfast at a local restaurant following the meeting.
Ladies' Devotionals * First Tuesday of every month, 6:30 PM Meet in the small social hall for a time of fellowship and fun. Bring a snack and a devotion to share. This group also participates in missions activities, including making baby blankets for newborns at Indian River Medical Center.
Nifty Fifties — Are not currently meeting during season of COVID.
Our senior adult group is known around town as the Nifty Fifties. If you're over fifty, you can be a part of this fun loving, God sharing group.
Nifty Fifties Monthly Breakfast-

Join us for breakfast fellowship at 9am on the second Friday of every month at CJ Cannons Restaurant in Vero Beach. We meet at 9am and all are welcome!

Nifty Fifties Luncheon-

We gather in the social hall for a potluck lunch on the third Thursday of the month at noon. Guest speakers join us for a time of sharing, fun and fellowship.