Scroll down for interactive calendar and upcoming events…
Sunday:
8:30 AM-

Celebrations Service
9:30 AM- Sunday School
10:30 AM- Traditions Service
Tuesday:
7:30 AM- Men's Prayer and Devotions
6:30 PM-
Women's Devotions (first Tuesday of the month only)
Wednesday:
4:00 PM- Clothes Closet
5:00 PM- Supper
5:30 PM- Youth Group and Children's Fellowship
5:40 PM-
Adult Bible study
Wednesday Bible Study: The Holy Spirit
Join Pastor Joe after supper on Wednesdays for a two-month study on the third Person of the Trinity, the Holy Spirit.
The series follows supper at 5:00 PM, and precedes prayer meeting.
All are invited.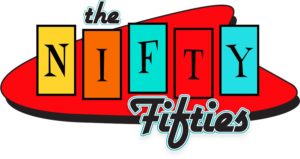 Nifty Fifties Upcoming Events
All who are nifty and over fifty are invited!
Jan. 10th – 9:00 AM: Bre

akfast at CJ Cannons.
Jan. 16th – 12:00 PM:
Nifty Fifties Lunch and Learn. Please bring a dish, side dish, or dessert to share. Contact the church office for more details.

Committee Reorganization Night
Sunday, Jan. 5th at 4:00 PM
All committee members are invited to this important meeting. Officers and church business will be discussed, and also a good time for fellowship and planning for the New Year!