Scroll down for interactive calendar and upcoming events…
Weekly Schedule
Sunday:
8:30 AM –

Contemporary Worship

10:30 AM –
Traditional
Worship
Tuesday:
7:30 AM- Men's Prayer and Devotions (weekly)

2:30 PM –
Youth for Christ Club Meeting

Wednesday:

5:30 PM – Supper to-go
6:00 PM – Adult Bible study (FLC)
Thursday:

3:00 PM – 5:30 PM –Children's Walk and Talk, at Humiston Park.
7:00 PM – Youth Group (youth lounge)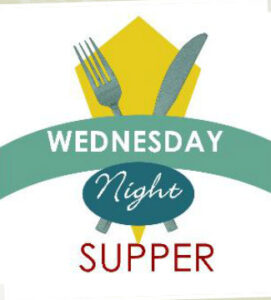 Wednesday dinner and Bible study

Dinner "to-go" begins at 5:30 PM; Bible study at 6:00 PM

If you would like a hot dinner "to go", please RSVP with the church office by Monday. You may also eat in if you'd like, and join us for Bible study at 6:00 PM. Price per dinner is $6.00

The window to pick up your food is between 5:30 PM – 6:00 PM.
"Bless Every Home" Workshop

Wednesday, Mar. 17th at 6:00 PM

We are hosting a workshop for everyone interested in our new "Bless Every Home" outreach app and ministry.
We want to invite you to participate in this ministry. It is simple and free: Download the "Bless Every Home" app at www.blesseveryhome.com, sign up and then start praying and connecting with your neighbors to share the love of Jesus Christ in your community. Please see Pastor Bryce for more details.


Church Work Day & Youth Car Wash

Saturday, Mar. 27th at 8:00 AM

Join us to beautify our church inside and out! All are welcome–please report to the Family Life Center to get plugged in. Refreshments will be provided. Call church office for details!