Scroll down for interactive calendar and upcoming events…
Events from March 16-March 22 is cancelled.
Sunday:
8:30 AM-

Celebrations Service
9:30 AM- Sunday School
10:30 AM- Traditions Service
Tuesday:
7:30 AM- Men's Prayer and Devotions (weekly)

6:30 PM-
Women's Devotions (first Tuesday of the month only)
Wednesday:
4:00 PM- Clothes Closet
5:00 PM- Supper
5:30 PM- Youth Group and Children's Fellowship
5:40 PM-
Adult Bible study

New Members and Inquiring Guests Class

Sundays in March at 9:30 AM
Members new, old, and prospective are invited to join Pastor Joe for a four-week Sunday School class on the history, ministries and values of our church. The class meeting location is TBA. See Pastor Joe for details! All are welcome!
Evangelism Class:

"Turning Ordinary Conversations into Gospel Conversations"
Thursdays * 6:00 PM, Family Life Center
All are invited to this small group class on practical evangelism. Pastor Bryce Richard and Rev. Bob Shields will co-host. Begins Thursdays in March. Call the church office for more information.
Wednesday Bible Study: The Holy Spirit
Family Life Center * 5:40 PM
Join Pastor Joe after supper on Wednesdays for a two-month study on the third Person of the Trinity, the Holy Spirit.
The series follows supper at 5:00 PM, and precedes prayer meeting.
All are invited.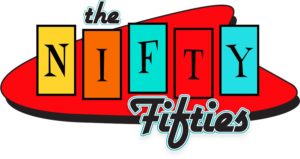 Nifty Fifties Upcoming Events
All who are nifty and over fifty are invited!
March 13th – 9:00 AM: Bre

akfast at CJ Cannons.
March. 19th – 12:00 PM: Canceled.
Nifty Fifties Lunch and Learn. Please bring a dish, side dish, or dessert to share. Contact the church office for more details.