Scroll down for interactive calendar and upcoming events…
Sunday:
8:30 AM-

Celebrations Service
9:30 AM- Sunday School
10:30 AM- Traditions Service
5:00 PM- Pastor's Bible Study
(in Music building)
Tuesday:
7:30 AM- Men's Prayer and Devotions
6:30 PM-
Women's Devotions (first Tuesday of the month only)
Wednesday:
4:00 PM- Clothes Closet
5:00 PM- Supper
5:30 PM- Youth Group and Children's Fellowship
5:40 PM-
Adult Bible study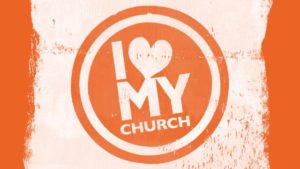 "I Love My Church!" Thanksgiving Offering
We love our church family–let's show our support for our church and ministry by giving a special love offering this Thanksgiving season! Please consider giving beyond and above your tithes and offerings. This allows us to "catch up the tithe," and also strengthens our budget into the busy holiday season. Give online or at worship!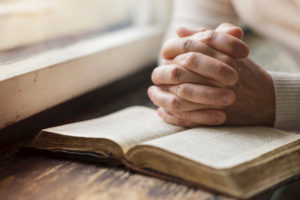 Bible Study on the Lord's Prayer
Join Pastor Joe after supper on Wednesdays for an in-depth study on the Lord's Prayer. To see how much you know about the Lord's Prayer, take our Lord's Prayer quiz!
The series follows supper at 5:40 PM, and precedes prayer meeting.
All are invited.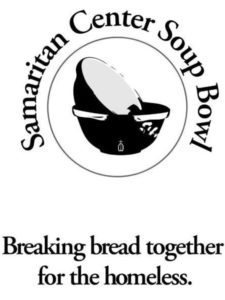 Samaritan Soup Bowl
Thursday, Nov. 7 * 4:30 PM – 6:30 PM
This annual event is held in the family life center. Purchase a bowl of soup donated from local restuarants. A $5.00 donation is suggested, and artisan bowls will be on sale for $15.00 each.
All contributions go to the Samaritan Center, an interfaith organization that provides shelter and support for local homeless families. Come any time during the dinner window!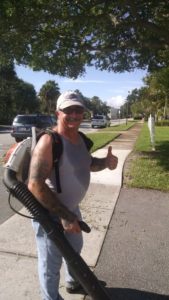 Church Workday
Saturday, Nov. 8th at 8:00 AM
We need all hands on deck to help beautify our church and grounds. This special day will provide odd jobs for people of all ages. Lunch is included. If working outside, please bring work gloves.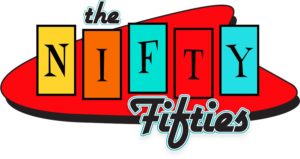 Nifty Fifties Events in November
Nifty Fifties Thanksgiving celebration Lunch- Thursday, November 14th at noon, in the
Family Life Center.

Church Potluck Lunch and Conference
Sunday, Nov. 17th at Noon, Family Life Center
All are invited to the Family Life Center at noon for church-wide potluck lunch and Church Conference. We will discuss several building and maintenance plans for 2020, as well as the 2020 budget
. Please bring a entree or side dish to share!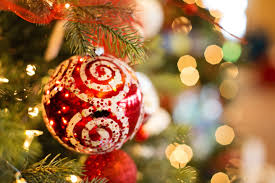 "Hanging of the Greens" Joint Worship Service
Sunday, Dec. 1st at 10:30 AM
Join us for a special worship service to "Hang the Greens" and kick off Advent and Christmas in the sanctuary. This is a time of worship, fellowship, and of keeping holy time!
And don't forget to help "Fluff the Greens" on Monday, Nov. 25th at 9:00 AM in the sanctuary!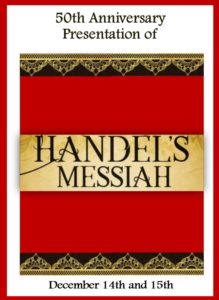 Handel's Messiah
50th Anniversary Presentation
Saturday, Dec. 14 * 7:00 PM
Sunday, Dec. 15 * 7:00 PM
Homecoming Joint Worship Service, Dec. 15 * 10:30 AM
Celebrate 50 years of Handel's Messiah concert with us–a Christmas gift to our community. Doors open at 6:00 PM.
Sunday, December 15th will also include a joint worship service at 10:30 AM with a homecoming theme. The Reverend Jim Newsome will be guest preacher that morning. Join us for worship and fellowship!