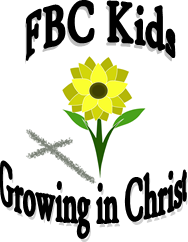 FBC Kids Mission Statement
The mission of the children's ministry at First Baptist Church is to foster meaningful relationships with children and families, ensure that all children experience God in authentic and practical ways, and equip children with a biblical foundation for a life of integrity and ministry.
We create a safe learning environment for all children.
We engage children through interactive and hands-on learning.
We show children that God is relevant by relating the Bible to their lives and the concerns of their world.
We build relationships with children and their families by example in word and deed.
Children's Ministry Center
The Life of Jesus
(Lent)
March 7 John 2:13-22 Jesus Clears the Temple
Jesus Heals a Man with Leprosy
March 28 Mark 11:1-11
Children's Ministry Center
We offer nursery during our worship services for children birth through preschool.
We also have a baby cry room for babies and their caregivers with live stream of the service.
Looking for information about our weekday preschool? Check it out here!
Click here for the Preschool Facebook page.
Anytime between 3:00 pm and 6:00 pm
Humiston Park
WED, March 17
THUR, March 25
Come enjoy a wonderful time of fellowship.
We meet on the playground. Remember to bring water. Have sunscreen, bug spray, and/or jackets as needed.
Art in the Park
March 17
Humiston Park
3 pm – 6 pm
This week when you come to our Walk and Talk, there will be a bonus craft for you to complete, if you would like.
Children's Ministry Center
TOPIC:
Christian Calendar Part 1
Lunch will be served for the entire family. Adults will have Bible Club with Pastor Joe; and the kids will have Bible Club with Ms. Kristina.
Palm Sunday March28th
10:15 am
Meet Ms. Kristina in the foyer of the main sanctuary to receive your palm branch to wave in the sanctuary during the service.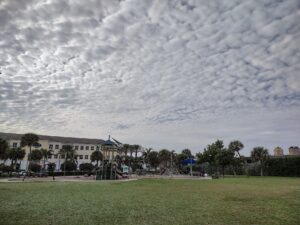 Contact Ms. Kristina
Email:

childrenministry@fbcvero.org
We have an FBC Kids Facebook page. If you are already a member of our page you can access the content.
Click the pictures for photo descriptions.