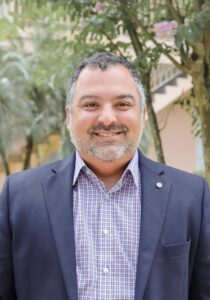 Pastor Joe joined the staff of First Baptist Church in 2016. He holds degrees from Palm Beach Atlantic University and the McAfee School of Theology at Mercer University.
He currently serves on the board of Global Environmental Relief, and is involved in the Exchange Club of Vero Beach. He is an endorsed chaplain with the Cooperative Baptist Fellowship.
Joe is author of three books and currently writes for the Baptist Spirituality blog. He enjoys spending time with his wife, Kristina, and their children, Hayden and Haleigh, who love Disney, camping, hiking, biking, reading, writing, watching movies, rooting for the Atlanta Braves, and laughing together.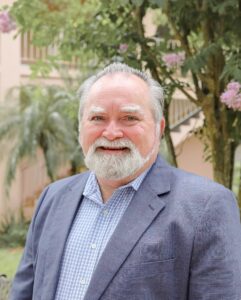 Dr. Michael Carter joined the staff in September, 1996, and assumed responsibility for the Church's total music program. This comprehensive program includes choirs for children, youth and adults, as well as a hand-bell choir.
The First Baptist choir sponsors community musical programs including an annual presentation of Handel's Messiah, which was first performed in 1970.
Michael holds degrees from the University of Southern Mississippi. Prior to coming to Vero Beach, he served at churches in Mississippi and Missouri. He also served as Choral Director and teacher of voice, music appreciation and conducting at Copiah-Lincoln Community College, Natchez Campus.
He is the musical director and founder of the Treasure Coast Chorale. Michael is married to Patti. They have two children, Meghan and Nicholas, and four grandchildren.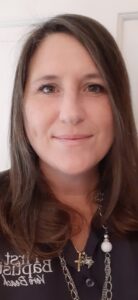 Kristina LaGuardia, Minister of Children, Youth, and Families
Kristina LaGuardia graduated from Palm Beach Atlantic University in 2001 with a degree in Elementary Education. She holds a Florida Teaching Certificate for K-6th grade. She was an elementary school teacher and math curriculum writer in Atlanta from 2001-2016. She served as Children's Minister at Trinity Baptist Church, Conyers, Georgia from 2011-2016. She has been serving at First Baptist since 2016.
She enjoys watching movies, camping, gardening, spending time with family, collecting baseball cards, and watching the Atlanta Braves.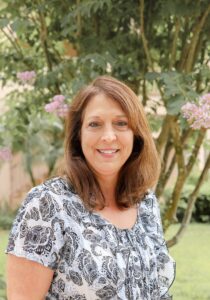 Rene' was born and raised in Saddle Brook, New Jersey. She is one of 5 children so she thrives on commotion, interaction, and multi-tasking! She first came to Vero Beach as a child visiting her grandparents each summer and most holidays. Because of this, Vero Beach is her second hometown. After their wedding, she and her husband, Pete, immediately moved from the Garden State to the Sunshine State. They have two sons, Nicholas, 26, currently attending FIT and Anthony who resides in heaven. He will be forever 19.

Rene' began as a teacher at First Baptist Church Preschool in 1996. She has worked with all ages from 1 year to 5 years of age. She became Assistant Director in 2007 in addition to her teaching position. Rene' has earned the Florida Childcare Professional Credential as well as the Florida Childcare and Education Program Director Credential.
Working with preschoolers allows Rene' to call upon her artistic talent, creativity, and a bona fide love for children.